Mary Stuart Masterson
Founder
Mary Stuart's TV and theater career includes roles in At Close Range, Some Kind of Wonderful, Immediate Family [National Board of Review Award], Fried Green Tomatoes, Benny and Joon, and the Broadway musical Nine [Tony Award nomination]. Mary Stuart directed The Cake Eaters, starring Kristen Stewart, which premiered at the Tribeca Film Festival in 2007 and was released in 2009. It was awarded audience and jury prizes at numerous film festivals. She also produced Tickling Leo, released in 2009. She subsequently took a break from the industry to start her family and now resides full time in the Hudson Valley with her husband and their four small children. With her husband, Jeremy Davidson, she is co-founder of Storyhorse Documentary Theater: a collection of multi-media theater pieces based on transcribed interviews focusing on topical issues in the Hudson Valley. Mary Stuart is a former member of the board of the Rainforest Alliance and a member of the Actors Studio, the Academy of Motion Picture Arts and Sciences, as well as SAG-AFTRA and Actor's Equity Association.
Beth Davenport
Co-Founder, Director, Programs & Initiatives
Beth is a transmedia strategist and storyteller with over fifteen years of experience in non-profits, documentary film, commercial production, post, and digital strategy. Her passion is using media and technology to create a positive impact on society. Beth has led departments, launched digital platforms, and has implemented crowdsourcing and audience engagement campaigns. She has directed and produced documentary films and commercials for BBC, Sundance Channel, PBS, NBC, Arte France, among others. Beth has worked in non-profit management in New York City and the Hudson Valley and brings over 15 years of non-profit experience to this position. Beth believes that creating an entertainment and technology ecosystem with access for all will transform the region economically and position it as a leader in social innovation.
Marie Nachsin
Executive Director
Marie has successfully led the fundraising efforts of various non-profit organizations, most recently the Brooklyn Navy Yard, and has launched a number of key marketing and strategic initiatives that have helped generate crucial support across the organizations. Marie is an accomplished professional with over twenty years of combined work in PR and marketing, fundraising, economic development and community relations. Marie has a proven track record in managing large-scale fundraising efforts, planning and implementing key strategic marketing initiatives, and helping to generate crucial support to the organizations she has worked for.
Production Accountant, Manhattan Friday Productions
Co-founder; Director Programs & Initiatives, Stockade Works
Owner/Executive Producer, Edgeworx Studios
Former Chief Operating Officer, Brooklyn Navy Yard
Marie Nachsin
Executive Director, Stockade Works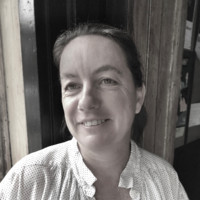 Communications & Special Projects, Bard College
Managing Director, Human Capital, Robin Hood
THE ADVISORY BOARD
Michele Baker Location Manager, Producer
Alysse Bezahler SVP, Head of Production, Sundance Channel
Chris Brown Solar Business Development
Hilarie Burton Actress (One Tree Hill)
Jonathan Cohen Founder & CEO, Agency of Trillions
Griffin Dunne Actor, Producer, Director, Writer
Harald Galinski Production Accountant, Line Producer, Film Studio Entrepreneur
Matt Johnston Business Development, Agency of Trillions
Sean Jones Entrepreneur
Kale Kaposhilin Co-founder, Evolving Media Network & Hudson Valley Tech Meet-up
Samantha Mathis Actress / Board Member SAG-AFTRA
Sean Andrew Murray Illustrator, Concept Artist
Marshall Persinger Executive Producer | Rectify, Army Wives
Stefan Reinhardt Co-Head, AMC Studios
Bhawin Suchak Program Director, YouthFX
Lynsey Timbrouck Confidential Secretary for Kingston Mayor Steve Noble
Rob Tourtelot Creative Director Telo Design, Co-Founder Pump Audio
Steven Weisman Writer/Producer, Portlandia